Now You Can Get All Your Healthy Superfoods In One Capsula… With No Shopping, No Blending, No Juicing, and NO CLEANUP!
FINALLY We're back in stock!
In just 30 Seconds a Day, You Can Supercharge Your Life, Restore Glowing Good Health and Feel Decades Younger!*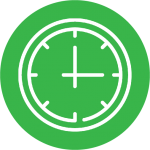 SAVE TIME*
When you are travelling or don't have time to juice… grab a CAPSULA ON THE GO !
MENTAL CLARITY*
Feel incredible energy and better focus. PLUS Boost your brain power.
IMPROVE HEALTH*
Provides your body with healthy nutrients such as the electrolytes.
REDUCE STRESS*
Balance hormones already within normal range and reduce yourself from frustrations and stress.
REJUVENATE YOUR SKIN*
Glowing, healthier, younger looking skin, hair and nails.
BOOST IMMUNITY*
Packed with natures most powerful superfoods, and loaded with vitamins and minerals to help boost immunity.
CINNAMON
Anti-viral , Supports gut health, Helps
managing blood pressure and lowers
blood sugar.
PIPPER NIGRUM
Reduces appetite, Boosts absorption of nutrients ,
Lowers cholesterol levels, improves blood sugar control,
High in antioxidants.
GINGER
Great for weight loss, Helps with osteoarthritis,
Improves heart disease, Treats chronic indigestion,
Significantly reduces menstrual pain.
OLIVE LEAVES
Helps improve cholesterol levels, Treats hypertension, or high blood pressure,Helps reduce a person's risk of developing type 2 diabetes.
KONJAC
Improves digestion , Helps control diabetes,
Absorbs minerals , Increases immunity, Contains great amounts of anti-inflammatory agents.
CURCUMIN
Natural anti-inflammatory compound, Increases the antioxidant capacity of the body, Boosts brain-derived neurotrophic factor.
Ofira Reichter
Glad to announce another weight loss of about 7 kg in less than 3 weeks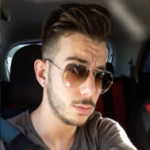 Itay Shaked
I lost about 8 kg within 3 months, started using the pill and immediately felt an improvement in my performance, focus and feeling of satiety.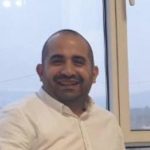 Yoni Almshali
Sensational weight loss of 18.7 kg … crazy !!! On Monday morning I weighed 84.8, I reweighed 3 times to see that scales were working correctly, I was in shock !!!
Liat Gefen
I lost 10 kg in 3 months !!!
Nuriel Saig
I started taking the capsule in December 2020, I lost a lot of weight over 22 kg in a period of about 5 months, feel great and in addition I must update you that the blood tests did not look like that since 2012.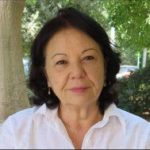 Miriam Masari
I lost about 5 kg in 3 weeks … I felt great, full of energy and vigor !!!
Yosi Barazani
Everyone recommended me to lose weight, I tried in all sorts of ways but the weight did not go down! The doctor recommended me to try VIXIV … the appetite reduced,
the desire for bread reduced, the desire for sweets also reduced, the amounts of food consumption dropped by half and I felt satiety … The kilos started to drop and in 10 weeks
I lost about 9 kg … very satisfied with this product.
Raanan Kosovitch
My doctor was shocked by my blood test, I told her I was using the vixiv pill and she said that for about 20 years I had not had such good test results!
I feel great.
By now we know we need these superfoods in our diet every single day, and if you don't have the time, money or patience to shop, chop, and juice every day, than Vixiv Formula is the perfect solution.
We have a limited supply of Vixiv Formula, and once we sell out, that means THE SECRET IS OUT, and our prices will go up, so take advantage of this opportunity Right Now.
Order right now with confidence!
Vixiv Formula is only $8 per day – right now, for a limited time!
Try It out for 30 days and if it doesn't work for you, you"ll get your money back!
There's absolutely no-risk in giving it a try.
Even if you just don't like the taste of capsula, you can get your money back!
International Orders Now Available
Additional Fee's may apply to international orders depending the countries import/faraway/customs tax